OVERALL BUSINESS CHALENGE
The SportsWired/My Team Planet Case Study is a 12 page insight into many primary capabilities of Silver Earth, and the migration from legacy systems and historical transactional data into OmniChannel Commerce.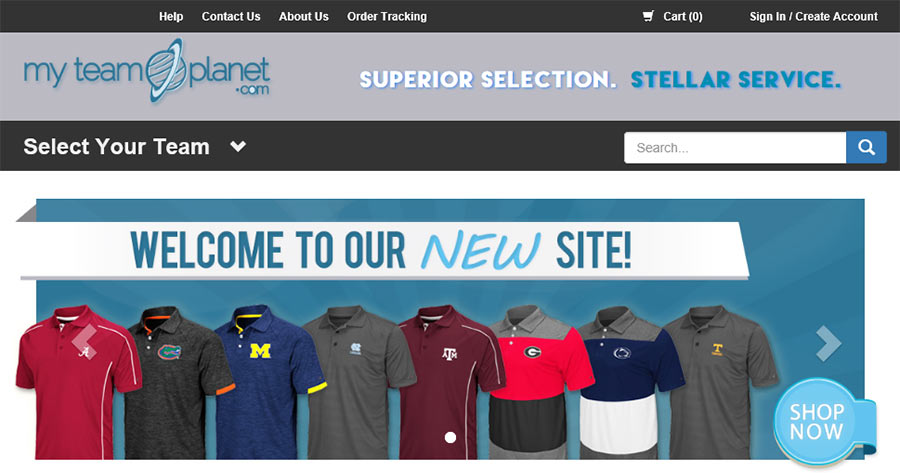 PROBLEM
November/December of 2010 was 40% of annual sales, and the existing platform could not scale in numerous dimensions:
Orders fulfillment – volume of orders across 20 websites
Inability to manage SEO expenditures
Time-consuming inventory synchronization across 20 databases
SportsWired was managing a spaghetti code mixture of point solutions addressing point problems. The old solution as a whole added extra work and processing and was not capturing customer data in a way that created actionable intelligence for the business. For this reason, SportsWired was unable to manage the business in an intelligent fashion.
SOLUTION
Major upgrade and migration to OmniChannel Commerce across 200,000+ customer accounts and 400,000+ orders. The implementation started with 4 websites to test the platform. Once all debugging was performed we migrated the remaining 16 with ease. The results were:
Lower cost of fulfillment and marketing expenditures
Greater content control
Efficiencies in every major cost center
Dec. 2011 saw a YOY increase in top line revenue by 30%
Average order value increased by 8%
SEO conversions increased while cost per acquisition decreased
THIS CASE STUDY COVERS:
✔ Overall Business Challenge
✔ Data Migration from legacy systems
✔ Content Management
✔ Products Management
✔ Drop Shipments
✔ SEO
✔ Order Queues
✔ Inventory and Scanning

✔ Customer Profile Highlights:
# of Websites: 25 (and growing)
# of Product SKU's: 85,000
# of Drop Ship SKU's: 3,000
# of Orders Annually: 50,000+
# of Orders on peak Day: 1,750
# of Vendors: 100
# of Employees in high-season: 15
# of Customer Accounts: 300,000

Testimonial
"Data migration was pure ease. I had not even really considered this issue, which could have been a major headache. However, the order and customer migration was painless for us as the end-client. Absolutely no issues since the transition. And I only had to review a few test accounts to ensure data integrity."
- Bryan Johnson, Owner, SportsWired.com

DOWNLOAD CASE STUDY PDF