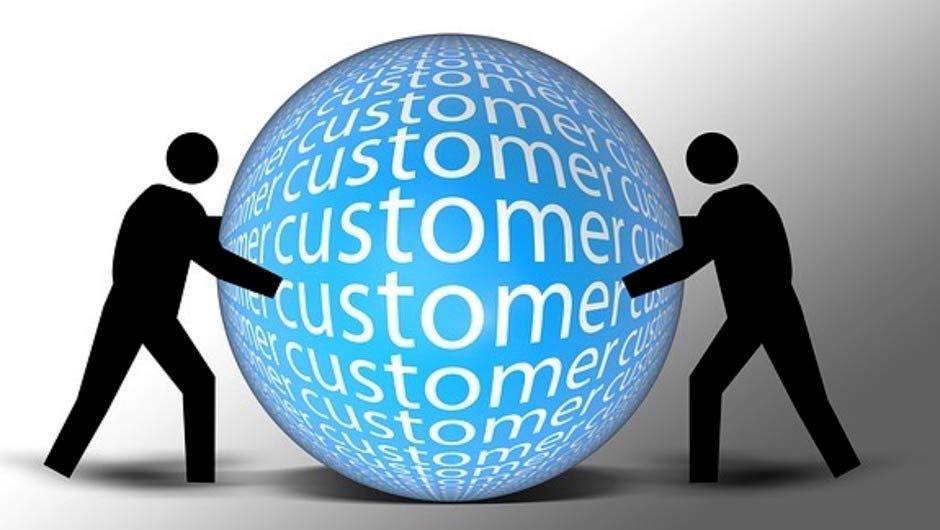 Getting customers and building loyalty is about branding and relationship. "Loyalty Programs" are commonly reduced to 'point' based systems, however, they can be much more than that. Amazon is one of the best examples, namely their "prime" membership. This privilege builds a relationship that incentives behavior, and becomes nearly synonymous with the company's brand. Many people don't even realize that you can share a prime membership, which is an ingenious way for Amazon to bring more people into their program. Customers with Prime can simply add people to their existing prime subscription, essentially sharing the program and incentivizing easy referrals. This is a brilliant example to show how smart design of a program can intrinsically build referrals and loyalty.
For businesses without the resources and infrastructure of Amazon, there are still creative ways to cultivate these kinds of relationships, and programs, that will incentive your customers to stick with your company and share your business with their friends.
Loyalty Program Design
You don't have to settle for a simple point reward program that most people won't pay attention to. Instead, think of ways you can create your own meaningful relationship with your customers. Here are some creative examples of programs that people have implemented using OmniChannel Commerce:
1. One of our clients offers their customers the ability to place 'special orders' for product that they can get in to a brick-and-mortar location. In doing so the customer receives that product at a big discount. For customers who have become alpha members, this business goes out of their way to get them deals that these customers cannot find anywhere else. If a customer is at another store looking at a pair of jeans that they really like, but know that ShopTwigs can get them a better deal, they will go into the store or send a message online to order the item at a discount.

2. Another OmniChannel Commerce client of ours likes to provide a blend of wholesale pricing and retail pricing. This blend allows their regular clients to get wholesale pricing and incentives when they do periods of higher volume orders. This is more than just a promo code, this is a 'special access' pass for customers to feel valued, and to gain special access to deals. OmniChannel Commerce allows businesses to create various price tiers that can be made available to select customer accounts for order wide discounts, or for specific products, depending on what the company wants to do.

3. Mirroring Amazon, some clients have decided to make special shipping rates (often free shipping) available to customers who create accounts. This, in combination with promos offered for signing up; and special pricing on select groups of products; is a great way to give your loyalty program a lot of value. This approach gives your company the ability to have a much closer level of engagement via email and member only offers. OmniChannel Commerce also allows your customers to earn traditional loyalty points that can be used both online and in-store at your POS.
Try out any of the above ideas on our platform OmniChannel Commerce and let us know how it works for you!
Going Above & Beyond
Implementing a good program is the first step, managing them effectively is the key. Once you have a program to engage your customers you will need to design messaging touch points that will ignite their participation. We recommend a simple philosophy to accomplish this:
Simplicity - make your offer clear, and the benefits very straightforward. Don't hide how you want to engage with them either, let them know if you want to send promotional emails, or enroll them in special programs. Make it easy for them to disengage if they want to. Ultimately their engagement will depend on the quality of your offer and how you implement the relationship with them, and this is where you want to keep your attention focused.
Courtesy - keeping your messaging respectful and considerate. There is no need for aggressive, pressure-centric offers. This strategy has been shown to decrease a brand's value over time. This may seem obvious, and yet it is worth emphasizing as implementing it across all touch points is no small task.
Consistency - keep your messaging consistent. Avoid surprising people with hidden conditions or unknown obligations. Keeping customers engaged with your brand is ideally a life long exchange. People like consistency because they can rely on it, and thus consistency builds trust. People know what they are getting into, and as long as they are kept up to date in a clear and courteous manner they will be appreciative, and this will be reflected in the business they do with you. This approach is critical for building a healthy brand, especially if you are a startup or small company, as it is an easy place for you to gain a competitive advantage against bigger companies where this becomes more challenging to implement.
Apply the above principles across your business's touch points; whether it be webpages, landing pages, signup forms, follow up emails, or direct phone / in person contact, and your brand will benefit.